Global Business Development


Becoming a Global Pioneer in Dermatology
The business climate of the pharmaceutical industry in Japan and worldwide is changing daily because of the rapid advancement of the world economy's globalization, and the acceleration of M&As and business reorganizations.
Maruho's long term vision of specialization in dermatology gives us a unique advantage. We consider the present severe economic situation as a great business opportunity for us to expand our business beyond Japan and are proactively taking the challenge to expand globally.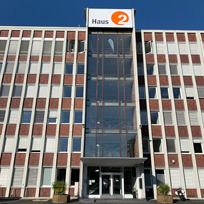 With this belief in mind, Maruho has its bases overseas, Maruho America Inc. (MAI) in Woburn, Massachusetts, U.S. and Maruho Deutschland GmbH (MDG) in Leverkusen, Germany. With these subsidiaries, Maruho has established a global development network in Japan, the US and Europe.
MAI conducts pharmaceutical product development in the U.S. MDG conducts business development focusing on pharmaceuticals, based on the most recent data and trends in the European healthcare industry.
With these overseas bases, we plan to promote the exchange of worldwide dermatological knowledge and provide innovative pharmaceuticals to more patients, medical professionals and researchers both in Japan and beyond, aiming to become a leader among global dermatological pharmaceutical companies.