In October 2011, Maruho announced its Long-Term Vision 2011 with the theme "Excellence in Dermatology," a theme representing our dedicated contribution to progress in the field of dermatology. Maruho will continue to improve the dermatological health of people around the world in line with our key phrases: Dermatological Network, Innovative Concepts, Universal Medications with Excellent Value, and Global Business.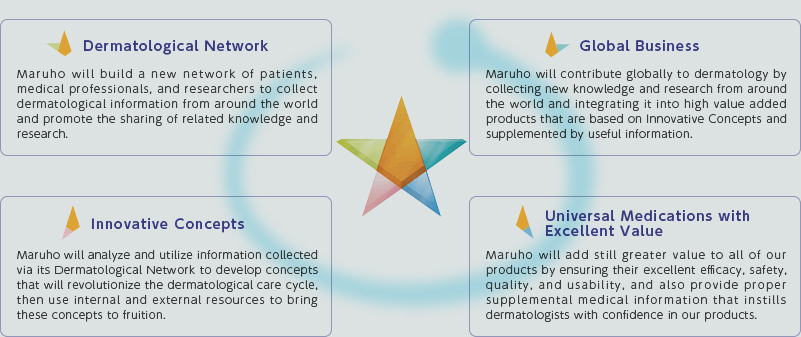 As a pharmaceutical company specializing in the field of dermatology, Maruho performs consistently from research and development to production and the provision of information by sales representatives. Maruho has earned the trust of research and medical institutions in Japan and overseas, and efficiently provides high quality products meeting the needs of patients all over the world.
Research & Development/Manufacturing/Providing Information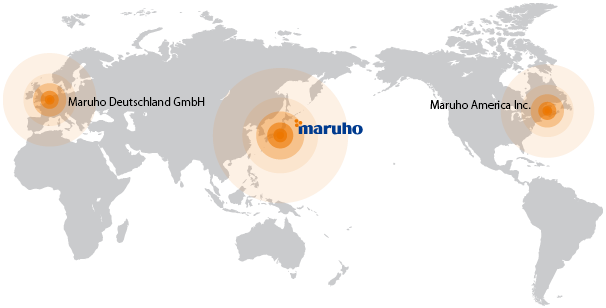 Head Office
Branches in Japan
Kyoto R&D Center
Hikone Plant
Nagahama Plant
Tokyo Development Office
Maruho Hatsujyo Kogyo Co., Ltd.
Tateyama Pharmaceutical Factory Co., Ltd.


Maruho Deutschland GmbH (Germany)