Maruho will increase the total value output for the health of human beings and the solution of social issues, and contribute to the realization of a sustainable society where everyone can live with a smile.
Social Contributions
Maru-hotto Gift
Starting in 2015, commemorating Maruho's 100th anniversary, the "Maru-hotto Gift" supports employees' sentiments for social contribution. Annually in April, the company designates a number of social and public organizations, NPOs, etc. Employees choose an organization to donate to and the company matches their donation.
2020 Donation Organizations
Guide Dog & Service Dog
& Hearing Dog Association
of Japan

TSURUMI Children's Hospice

NPO CliniClowns Japan

Special Olympics Nippon OSAKA
Women's health education promotion
project "Kagayaki School"
"Kagayaki School" is a program started by Bayer Yakuhin, Ltd. in 2014 with the aim of contributing to an environment supportive of women's health and advancement of women in society.
Currently, several companies are participating in this initiative, and Maruho has been participating since 2021.
Kagayaki school dispatches specialist doctors such as gynecologists to high schools nationwide to provide on-site lessons on women's health so that high school students can acquire correct knowledge about their health and future life plans.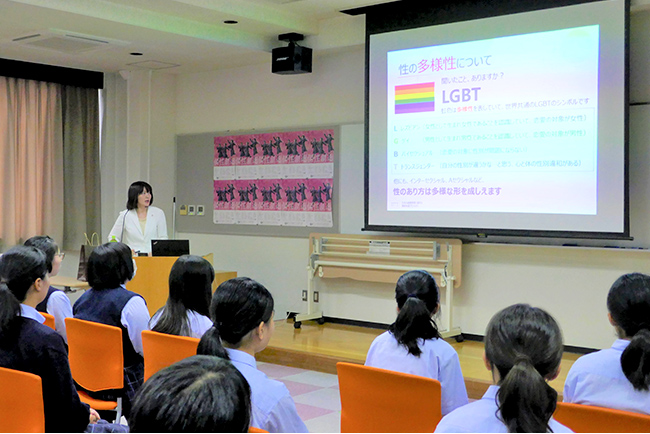 School: Koubun Gakuen Girl's High School (Osaka City)
Lecturer: Dr. Yoko Kunishige of Kunishige Ladies Clinic
Medical Prizes
Maruho Research Award

Maruho inherited the "Galderma Award", established by Galderma to support upcoming researchers and open to fundamental and clinical research papers related to dermatology. Maruho has operated this award since the name of the award changed to the Galderma-Maruho Research Award from 2017 and to the Maruho Research Award from 2020.
For more information about the Maruho Research Award, please visit this website (Japanese)
Master of Dermatology (Maruho)

Maruho established this prize in 2010 to recognize dermatologists who have made outstanding achievements in clinical dermatology and contributed to the development of the field of clinical dermatology in Japan. From the fiscal year ended 2017, the prize was renamed "Master of Dermatology (Maruho)" and jointly operated with the Japanese Dermatological Association. The Japanese Dermatological Association receives applications for the prize. Candidates are selected by the Association's selection committee based on the criteria of people who have made a great contribution to the development of dermatology in Japan through clinical, dermatological research, human resources development, social contributions, etc. The prize winner will be selected at the Association's executive board meeting and is planned to be announced at an award ceremony and lecture at the Annual Meeting of the Japanese Dermatological Association.
Promoting Diversity
Maruho respects diversity and is committed to promoting a work environment where individual employees can reach their full potential.
Number of female employees / Percentage of female managers

(As of September 2021)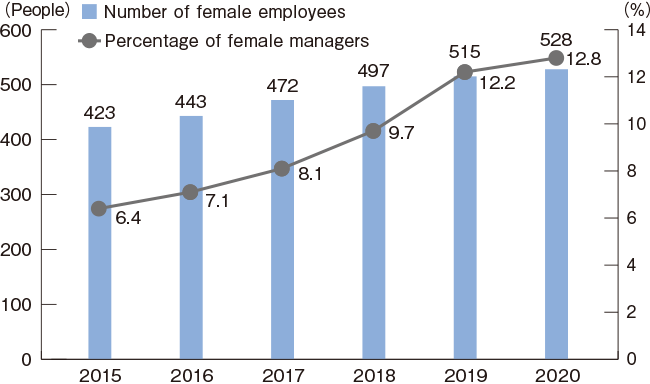 External Evaluation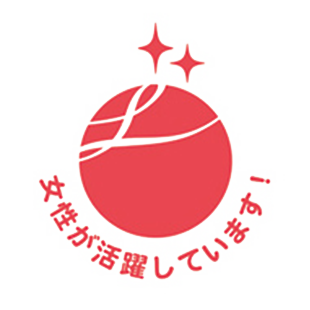 "Eruboshi Certification 2nd stage "

Acquired in 2019 as a company that creates an environment where women can work comfortably.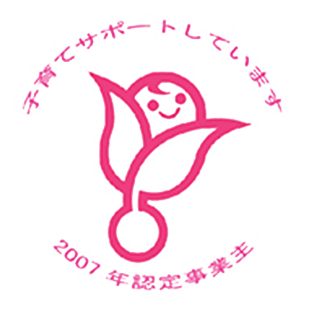 "Kurumin Certification"

Acquired in 2007 as a "childcare supportive company".
Employment rate of persons with disabilities
(As of September 2021)
Maruho fulfills its corporate social responsibility and is committed to hiring people with disabilities.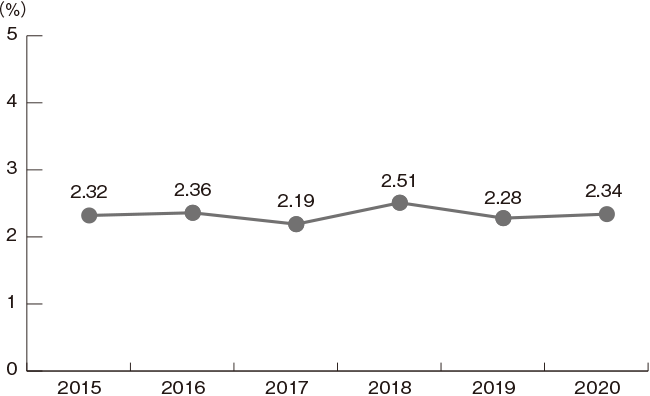 Environmentally friendly initiatives
Maruho's production bases (Hikone Plant and Nagahama Plant), have acquired the international standard "ISO14001" for environmental management systems.
Maruho is also engaged in activities such as reducing CO2 emissions and exhaust substances, and volunteer cleaning the area.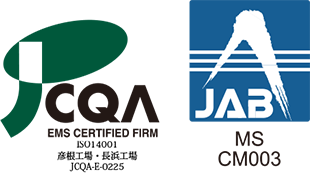 Previous ActivitiesPrevious Activities
Cultural Works
As one of our social contributions, Maruho has actively engaged in archiving the knowledge that surrounds the company in society. One example is the continuous support of creations and publications of haiku poetry.
From 1994 to 2014, Maruho periodically published the haiku digest "Haidansho" with edited contributions from hundreds of haiku groups in Japan.
Maruho's cultural works are presented in the following Japanese content.