Research & Development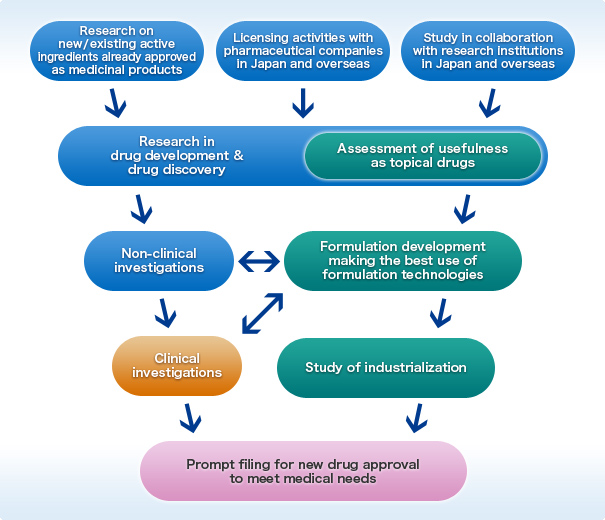 Research & Development to Create Innovative Concepts in Dermatology
As a pharmaceutical company specializing in dermatology, at Maruho we focus on expanding our development pipeline and increasing the speed and efficiency of our R&D activities for topical drugs. Maruho aims to promote research on dermatological conditions/pathologies and therapies, and discover knowledge that leads to new concepts in dermatology.To do this, we are expanding our network of researchers and dermatologists in Japan and around the world.
Worldwide Partnerships
We are building partnerships with other institutions engaged in research on clinical conditions/pathologies, diagnosis, and treatment of skin-related disorders. Along with promoting collaboration and joint research support through these partnerships.
Using Information to Create Innovation
We are constructing a system to evaluate and verify the information collected through our network of researchers and medical professionals which can be used to create Innovative Concepts that will revolutionize the care cycle for dermatological disorders.
Collaborating on Discovery and Development
In addition to conducting research to develop formulation technologies leading to new drug discovery, we are collaborating with other research institutions and pharmaceutical companies to advance drug discovery and development.
Realization of a product lineup unique to Maruho
While assessing target disease markets, we are diversifying our search methods for early development pipeline candidates. We are working towards the realization of a product lineup unique to Maruho, not only through drug discovery and development, but also including drug fostering and evolution (including Life Cycle Management), and in-licensing.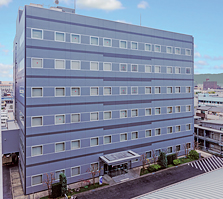 Drug Development Laboratories
Researchers at the Drug Development Laboratories seek new treatments by verifying the efficacy and safety of chemical compounds to treat skin disorders. Then non-clinical trials, which are required for marketing approval applications, and clinical development are conducted. They also collect dependable scientific data in compliance with all applicable regulations and guidelines.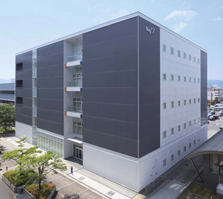 Drug Discovery Research Laboratories
Researchers at the Drug Discovery Laboratories conduct research on drug formulation, analytical technologies and CMC research of industrialization for topical drugs. In addition to conducting research on products to ensure efficacy, safety, and quality, researchers are optimizing topical formulations and maximizing product value by finding ways to improve product usability (by incorporating features to improve pleasant feel/texture, ease of application, etc.) and drug production capability (increasing production, transferring technology to production plants). The labs have established manufacturing and quality control systems, which follow all applicable Good Manufacturing Practice (GMP) regulations for the production, testing, and supply of investigational medical products (IMPs) to ensure reliability for use in clinical trials.
Main Development Pipeline as of Sept 30, 2020.