Business Activities


Improving Health through Research
At Maruho, we think of the skin in two ways: first, as a bodily organ, and second, as a means of delivering medicine throughout the body.
By researching these two aspects of the skin, we are continually working to improve people's health.
Excellence at Every Stage of Care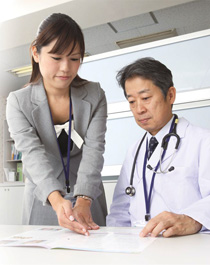 Although we have thus far concentrated our efforts on treatment, we are expanding our business to cover the entire care cycle (prevention, examination/diagnosis, treatment, and aftercare). With our prescription drugs, cosmeceutical, and diagnostics businesses, we are working to meet a wide range of patient needs at every stage of care.